However well organised your business is, there tends to be silos of information that need to be managed.
Key features of M-Files include version control, mobile access, e-signature capabilities, automated workflows, document templates, permission management and offline access.
M-files' search engine allows users to search for documents via name, document type, keywords and more. Additionally, it allows users to search inside document text.
Automated workflow tools include notifications sent to users when they need to review or approve document changes.
The co-authoring feature allows users to simultaneously edit documents and send invitations to co-workers, workgroups and users via sharing links.
Deployment is fast as M-Files does not require existing databases to be imported.  Information can remain where it is and an intelligent metadata layer incorporated over it.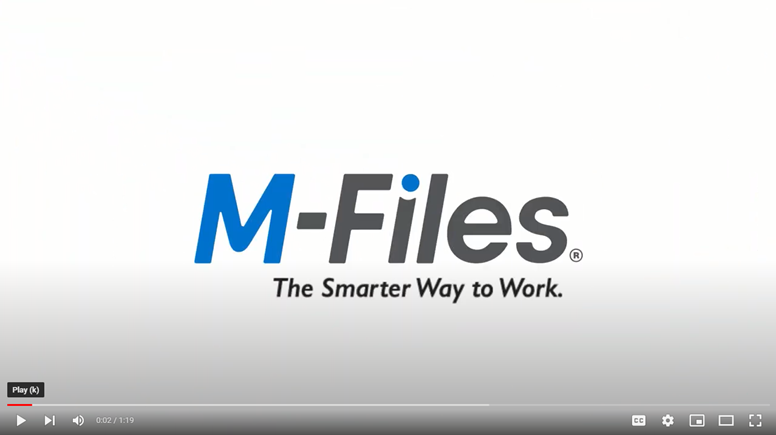 Talk to us